London School of Economics and Political Science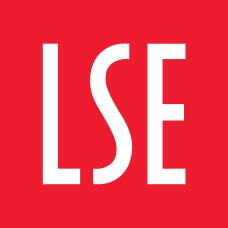 London School of Economics and Political Science
The Department of Media and Communications
Houghton St, Holborn,
London WC2A 2AE,
Great Britain
Our website:
http://www.lse.ac.uk/
London School of Economics and Political Science (LSE) is one of the foremost social science universities in the world, a specialist university with an outstanding reputation for academic and research excellence. LSE has 16 Nobel Prize winners in economics, peace and literature, and 35 past or present world leaders have studied or taught at LSE.
Department of Media and Communications is a world-leading centre of excellence in the field of communication and media studies, renowned internationally for its high quality original research and teaching excellence. It has been rated No.1 in the UK and No. 3 globally in the 2018 QS World University Rankings.
Profile of key people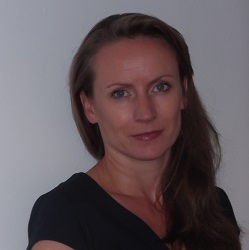 Eva Połońska-Kimunguyi, Ph.D.
Research Fellow in the Department of Media and Communications at LSE. Prior to this, she was a Visiting Fellow at the Reuters Institute for the Study of Journalism, Oxford University, and Associate Lecturer at the Department of Politics and International Relations, Oxford Brookes University. Before coming to the UK, she worked as a lecturer in media and politics, as well as in European politics at Monash and Melbourne Universities in Melbourne, Australia, between 2005 and 2013. Eva's research examines media-politics relations, political communication and the role of international media and narratives in foreign affairs. Her research has two strands: 1) media, populism, and identity politics in Poland and Europe, 2) the role of media and discourses in Europe's public diplomacy in Africa. Earlier, she explored the EU communication strategy and perceptions of Europe in the Asia-Pacific. Eva comes from a professional journalism background.She has previously worked as a reporter for 'Panorama' news programme at the Polish national television. She has a MA degree in Journalism and Political Science from Warsaw University, a PhD in Media and Communications from Melbourne University, Australia, and a PG Cert in Africa and International Development from Edinburgh University, UK. She has held visiting fellowships at Canterbury University, New Zealand, Centre for Europe, University of Warsaw and Moi University, Kenya.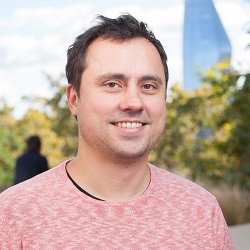 Rafal Zaborowski, Ph.D.

Lecturer in Digital Culture at King's College London. In his research Rafal looks at the intersections of media audiences, texts and producers, focusing especially on how social practices of listening and engagements with media correspond to generational positions in modern digital cultures. Rafal has also widely published on the issues of voice and representation, with special attention to media framing of crisis and migration. Rafal has served as an expert on the mediation of the "refugee crisis" for numerous European bodies, including the Council of Europe, European Economic and Social Committee and the EU Directorate-General.
E-mail:

Show addres e-mail

rafal.zaborowski@kcl.ac.uk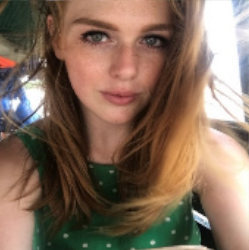 Hilke Gudel
PhD student at the LSE Government Department. Her thesis looks at the labour market integration of refugees under different varieties of capitalism. Case studies include the UK, Germany, Sweden, Uganda and Lebanon. Hilke has an MPhil in European Politics and Society from Oxford University. Her MPhil thesis examined national variation in youth employment policies and how these constrain or enable the policy space at EU level following the financial crisis. In the current media-migration project Hilke is exploring how media represent refugees from the Middle East and their integration into host societies in Europe.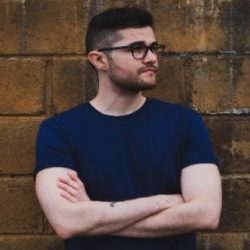 Rodrigo Munoz-Gonzalez
PhD candidate at the Department of Media and Communications of the London School of Economics and Political Science. His main areas of interest are audience studies, discourse theory, new media and the poetics of communication. In this project he is exploring representations of migrant children in British media and the storytelling techniques used to describe migration as a humanitarian crisis.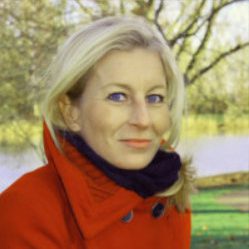 Katarina Zajacowa, Ph.D
A migration and gender scholar with 13 years of professional experience in the Higher Education. Her specific areas of research interest cover intersectionality of gender, social class and in the context of migration and domestic work. As her PhD topic focused on the gendered nature of migrant domestic work, in this project, Katarina is investigating the representation of gendered Eastern European migration in British media.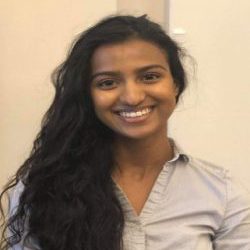 Alisha Harikrishnan
A 2nd year student at the Department of Economics of the London School of Economics and Political Science. Her interests lie in the field of economic development. She is currently investigating the role of historical factors, race and empire in the persistence of inequality, poverty and underdevelopment.  In this project she is exploring the way in which race and migration are presented by the British media, with a focus on Windrush, the generation of migrants from the Caribbean, who came to rebuild Britain after WW2.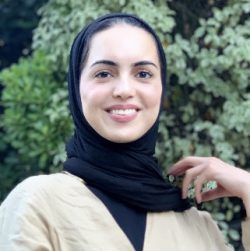 Maryam Dharas
Intern in a project. She is a final year Politics student at the London School of Economics. Her research interests lie in migration to and from the Middle East and the comparative politics of the developing world.  Maryam works as an Intern on the project. She explores British media representations of refugees from the Middle East.